Automated locate
request manager.
Go paperless!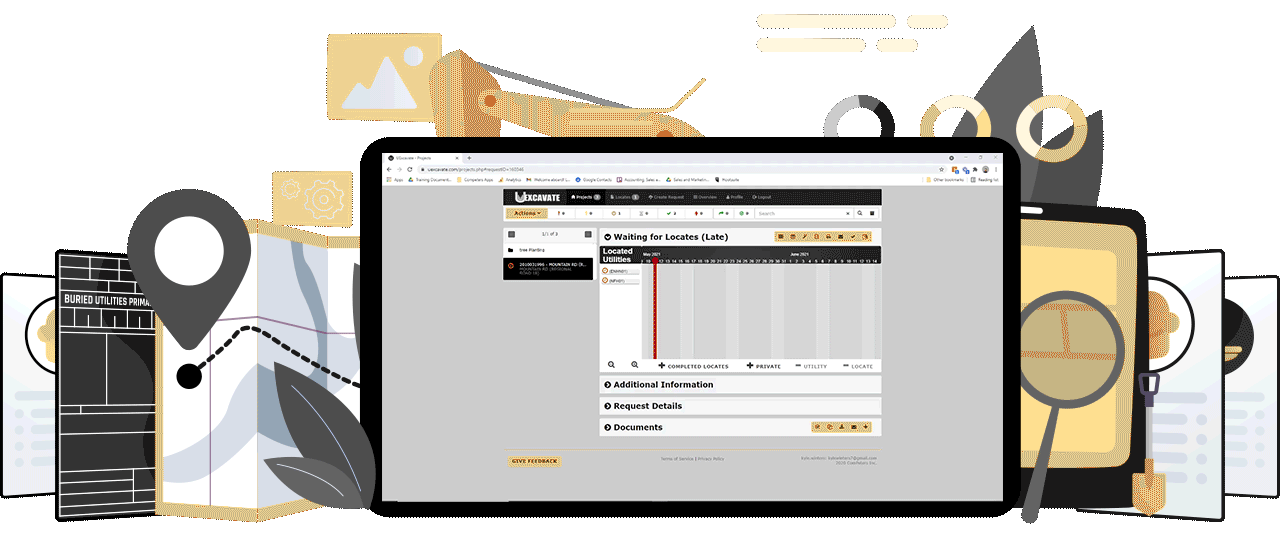 FULL CONTROL
AUTOMATE YOUR LOCATE PROCESS
UExcavate is designed to save your company time by organizing and automating the locate requests made to your One Call centre before you start your excavation. It automatically generates a final locate package and calculates a ​dig window ​compiled of the locate validity dates per utility so you know when you're valid to dig.
It automatically ​merges all Locate Documents into 1 PDF​ package for easy viewing and emailing to your employees when they're ready to dig. It will ​alert you when locates are about to expire​ so you can call in your relocates. UExcavate also notifies you when a utility company is late providing you with locates.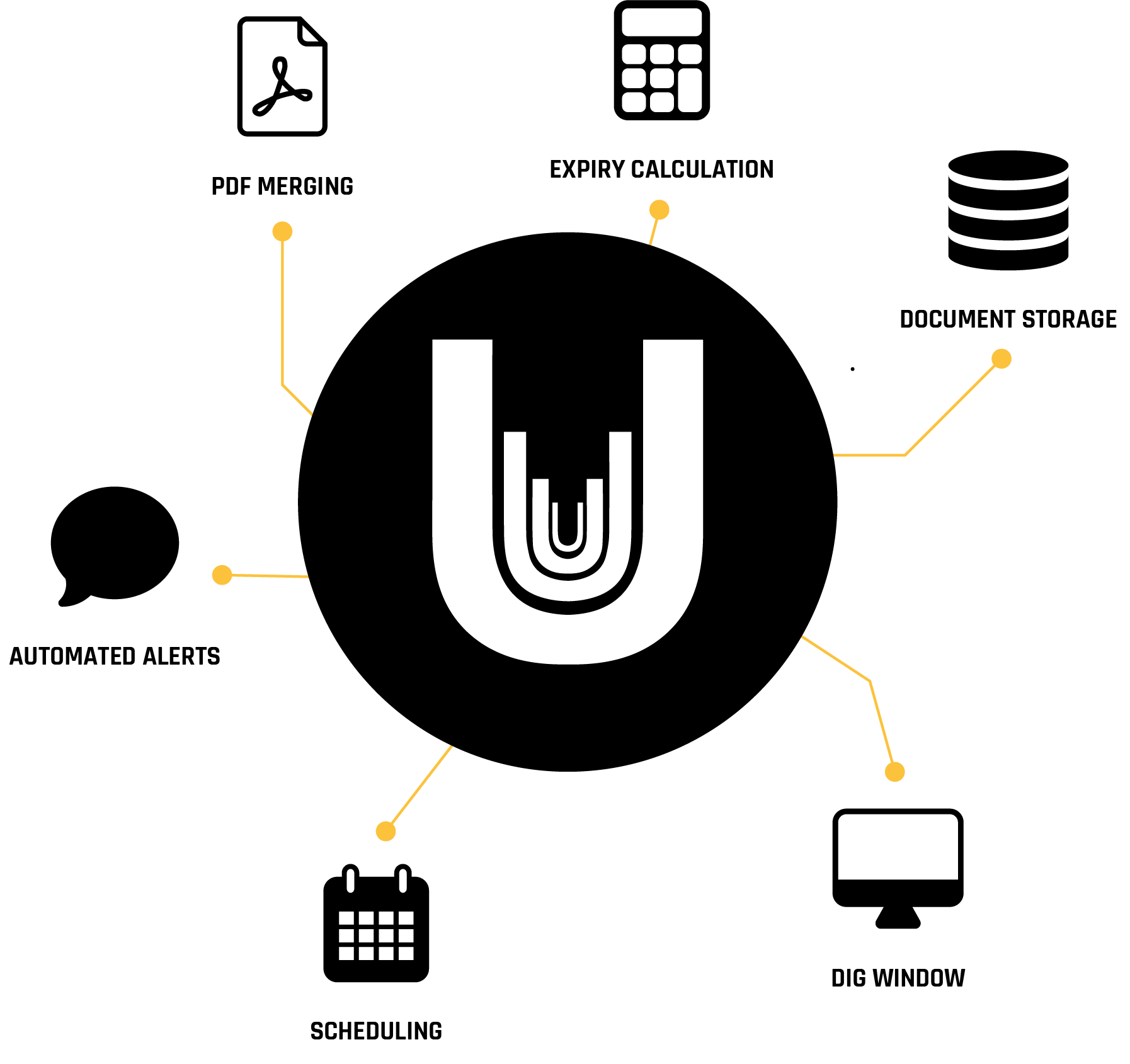 Free up your time and stay out of your email with UExcavate, it organizes all your locate information, documents, and dig windows in 1 place, and allows you to merge documents into 1 PDF in half the time!
FREE YOUR EMAIL oF LOCATES
Stop cluttering and searching your email for locate documents. Our system stores all the files received on the web in one place when making a locate request to One Call. No manual labour required, print or email the locates merged into a single PDF document produced automatically by our system. Using field tablets Dig mode allows you to view all the locates as one PDF in the field.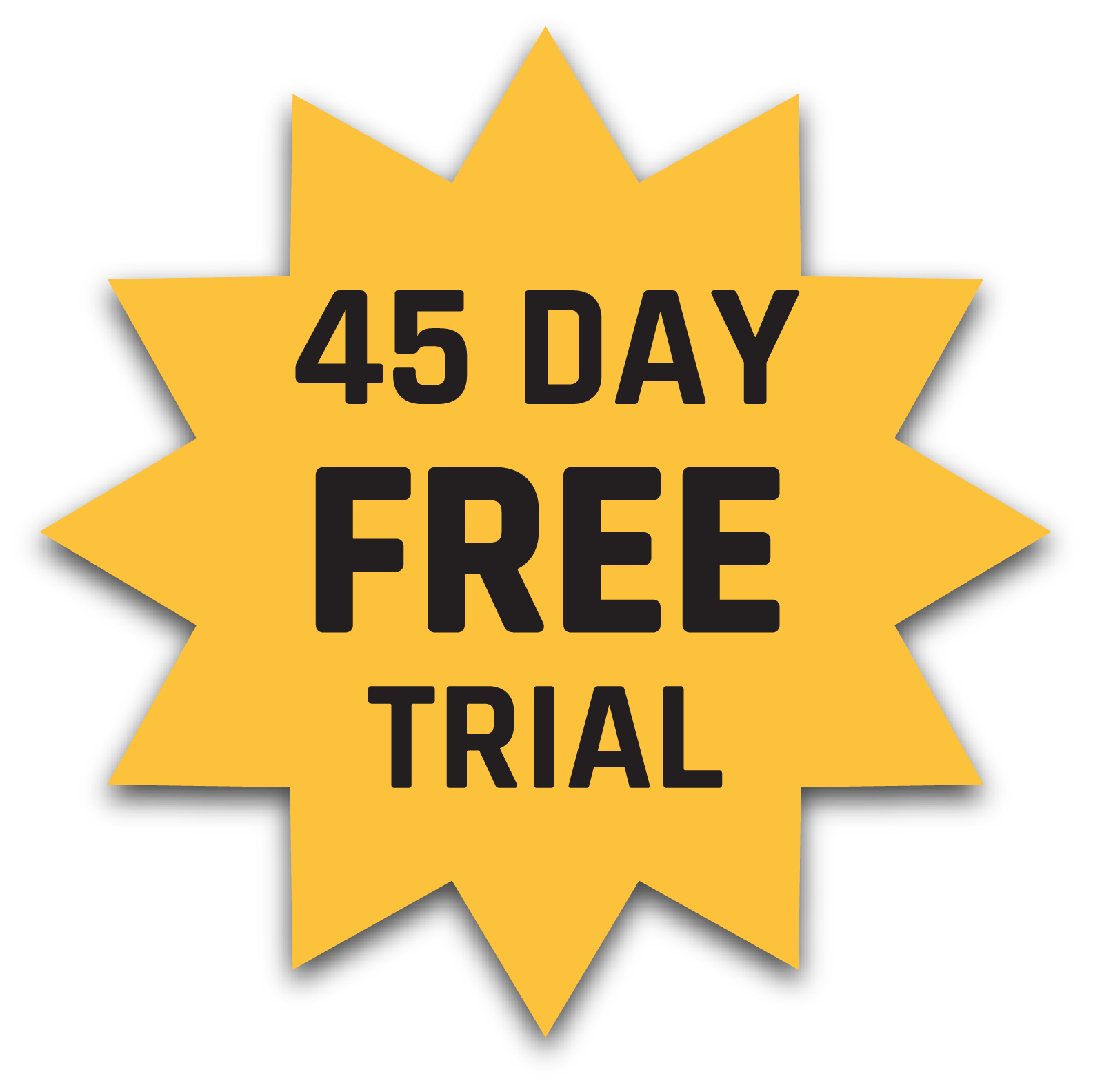 Locate expiry date calculator
UExcavate stores expiry dates for specific utilities based on distinct criteria. Once your locates are collected, UExcavate determines the validity and automatically calculates the expiry date.



Learn more
AUTOMATED Alerts & REMINDERS
Once a project is ready to dig, receive an email with all the completed locates in one PDF. Get daily reminders with expiring locates right to your email automatically.



Learn more
UExcavate has increased the amount of work I can manage as a Senior Project Manager

- LYNN CHAPUT, Senior Project Manager, T2 Utility Engineers