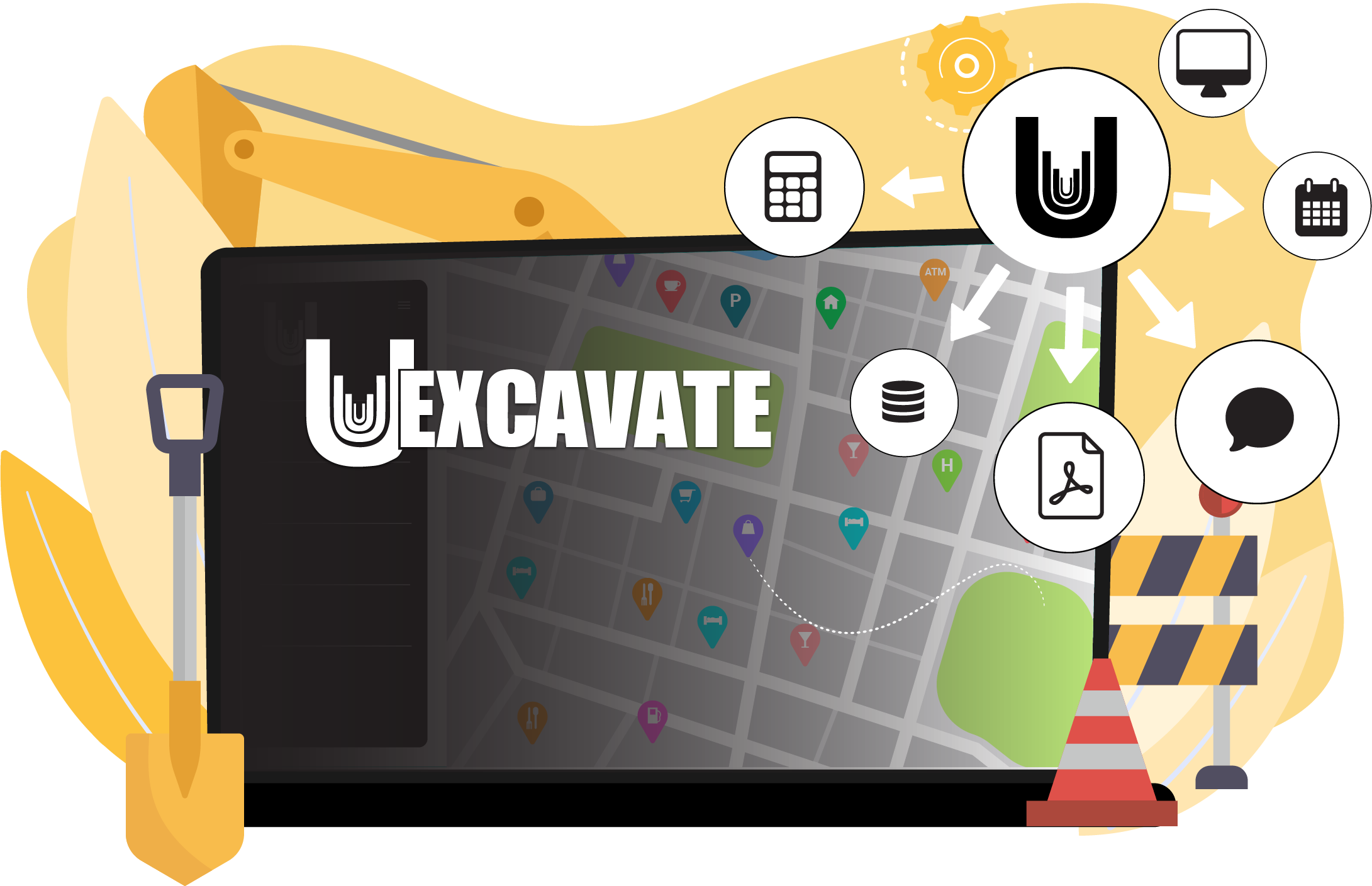 STREAMLINE your locate PROCESS
UExcavate is designed to save your company time by automating utility locate processes allowing you to complete tasks faster and curate all of the locate documents for each project easily. Take a look through our features page to learn how UExcavate digitizes your locate process, makes you more efficient and streamlines your workflow from office to field.
All Locate Documents are merged into 1 PDF​ for easy viewing or emailing to your employees when they're ready to dig. It also ​alerts you when locates are about to expire​ and need to be called in again as well as notifying you when a utility is late providing you with locates. UExcavate is designed to make life easier for project managers, office administrators and excavators!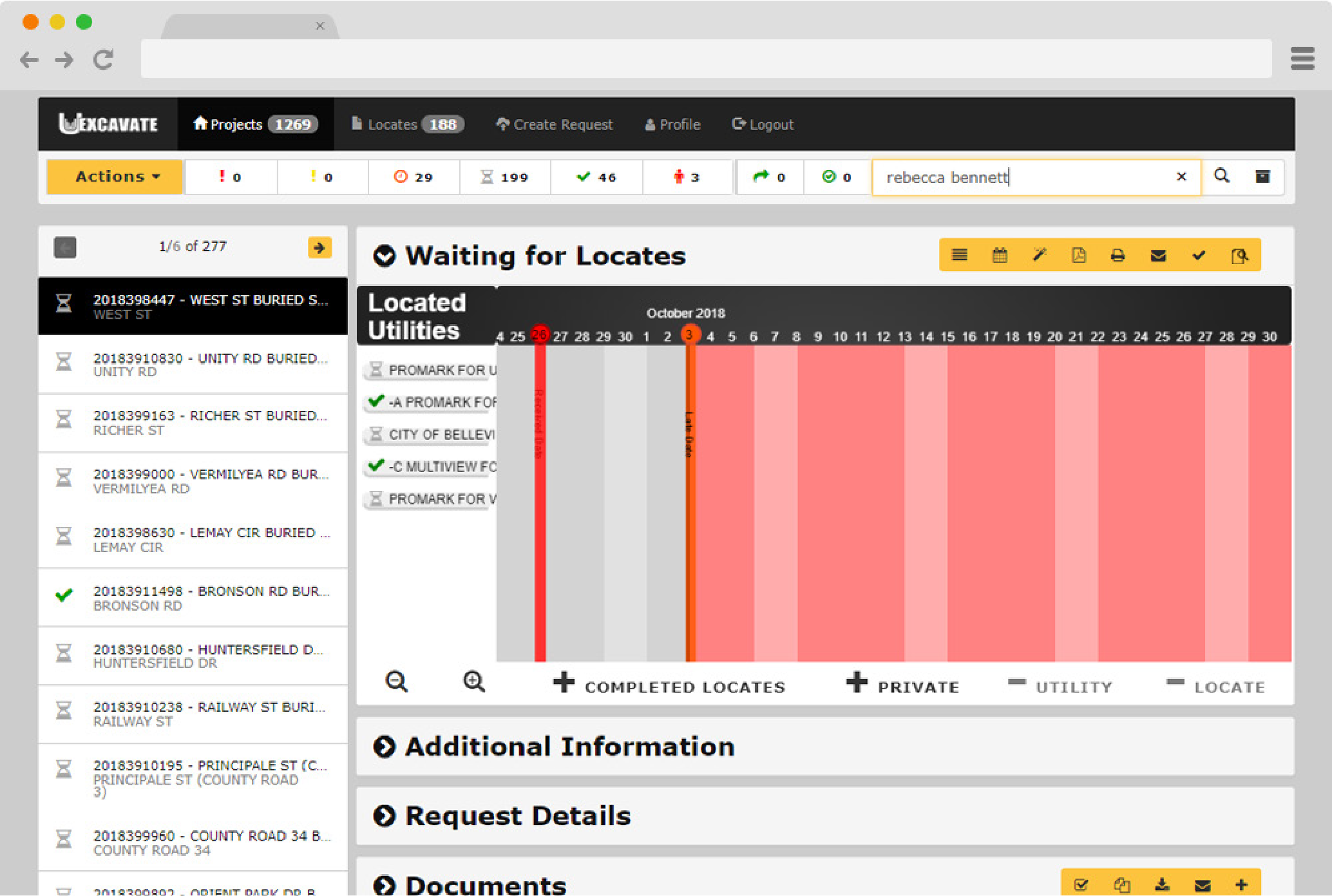 Developed by Competers. POWERED BY AMAZON.
UExcavate is developed and maintained by Competers Inc in Guelph, ON. We host Utilocate on Amazon Web Servers to ensure maximum up time and speed.


UExcavate has the awesome team at Competers Inc. behind it! Connect with us below
KYLE WINTERs
SALES MANAGER
Ben Kopecki
SALES COORDINATOR
FAIZAN HAIDER
FULL STACK DEVELOPER
Jessica authier
FULL STACK DEVELOPER
SHUAIB SOLKER
FULL STACK DEVELOPER
CAMILO CAMACHO
FULL STACK DEVELOPER
KERI CADETTE
OFFICE MANAGER
Daryl Robinson
MARKETING COORDINATOR
EXcavators
In the past 8 years over 30 excavation companies have signed up to use UExcavate as their main locate management tool. It allows them to properly organise and automate all of their locate requests made to One Call. Using the automation tools built into UExcavate they can generate and send final locate packages to their employees in the field.
MUNICIPALITIES
UExcavate is a One Call full solution. It automates all your locate requests, handles all the mandated requirements and acts as you Damage Prevention Consultant. Save costs and find added value by utilizing our software. Automate your locate process and save time and money!
LANDSCAPING
Landscape companies installing irrigation systems, or any other general property work will require locate packages. Use UExcavate as your main locate management tool to automate your current locate processes and to go paperless in the field.
ARBORISTS
Whether you're planting trees or stumping, locate packages are required on site; UExcavate makes it easy! Using its many automation tools and its ability to be used in the field arborists and tree planting companies can streamline their current office processes and send paperless packages to their crews on site.